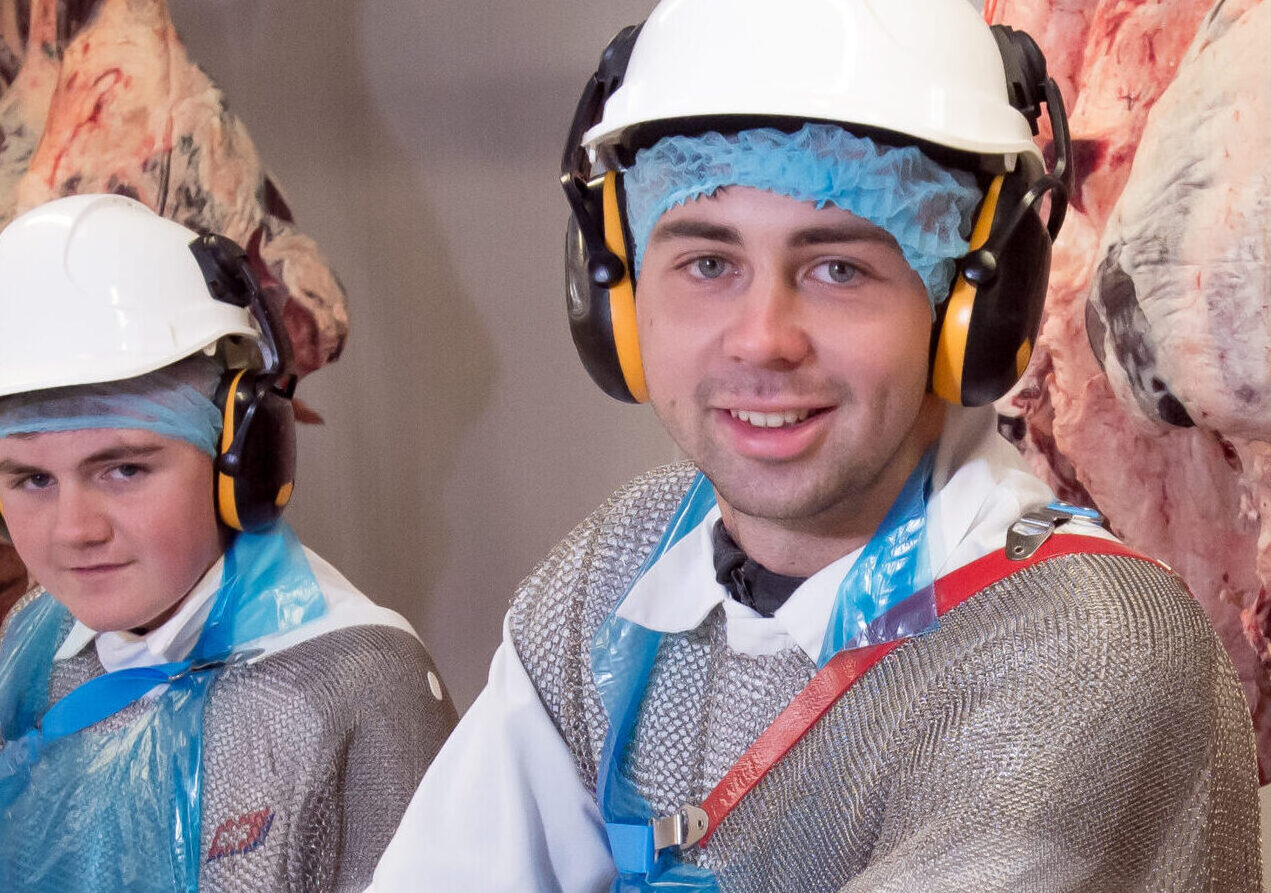 Harry Pritchard - Butchery Apprentice
EARLY CAREER PATHWAY
Harry joined ABP as an apprentice butcher in 2018 attracted by learning a trade whilst earning competitive rates with opportunities to progress.
From the very start Harry was focused on his first goal to complete his apprenticeship, and applied himself using all available resources in the classroom and through on-site training.
"I worked hard during my apprenticeship and enjoyed learning all aspects of knife skills and all the different processes within ABP from farm to fork"
Harry's commitment, skill and positive attitude really impressed his colleagues, managers and mentors alike, so much so that he was chosen to become an ambassador for the ABP Talent Academy representing the company at careers events locally and in Birmingham at the National Skills Show.
Harry has since completed his level 2 Butchery Standard Qualification and will go on to the next stage of his progression with the level 3 Advanced Butcher Apprenticeship.
Currently part of the Primal butchery team, Harry has ambitions to become a supervisor and eventually part of the Management Team.
"I believe my aim of becoming part of the management team is achievable with hard work, dedication and support from the great team of people at ABP"
Harry has been awarded the Institute of Meat 2019 Best Meat Processing Apprentice of the Year and will attend the annual ceremony at the Butchers Hall in London in February to receive his accolade.
"This nomination and win for Harry is a fantastic reward for all of his hard work, and one that we are all very proud of him for" – Pete Horton, Apprentice Mentor
Back to Case Studies