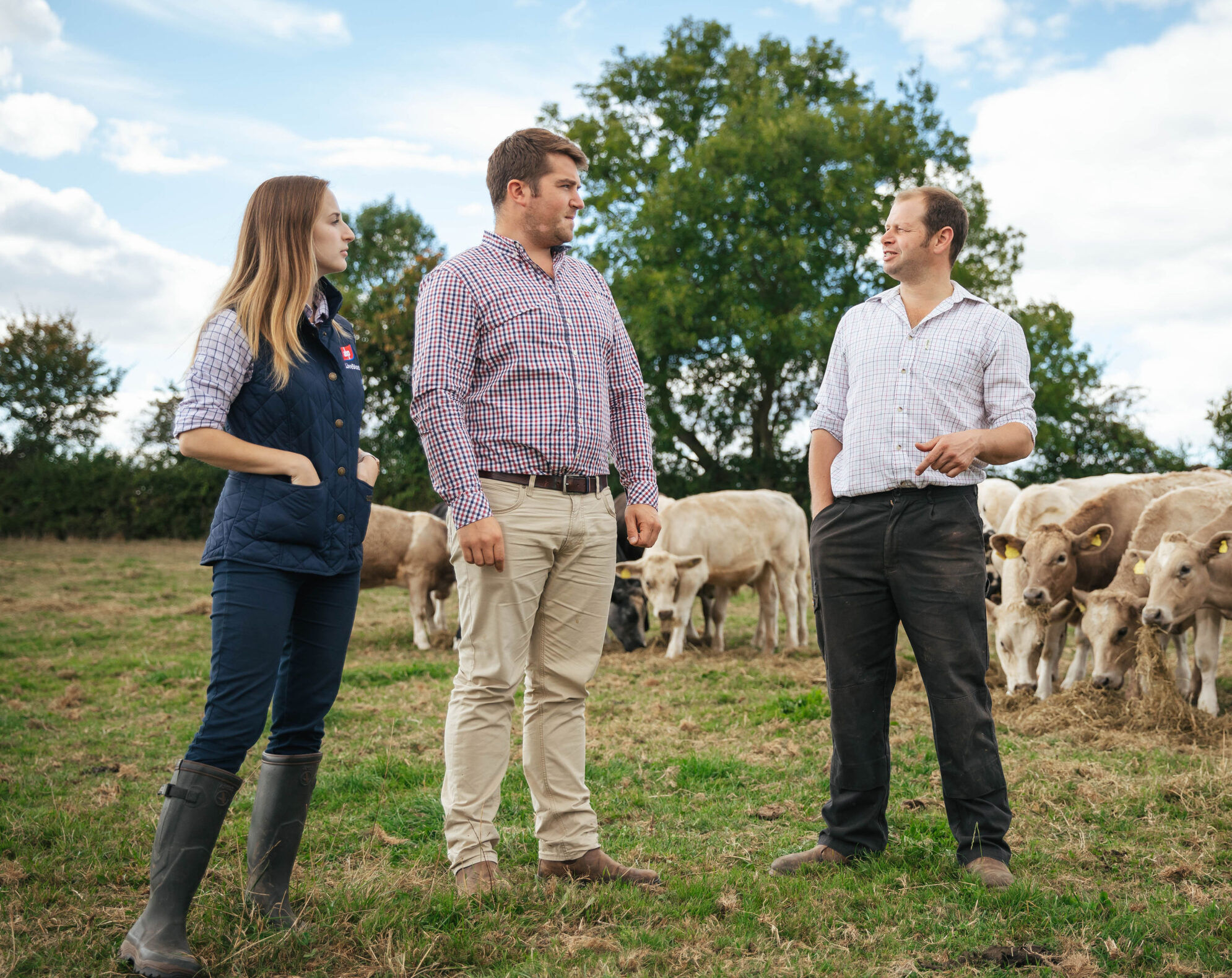 Our Values.
We Care Deeply About Our Working Culture.
From pasture to production sites, from development kitchens to head office, we all subscribe to the same set of collective values. Consistency and connectedness are vital to the way in which we interact with colleagues and partners.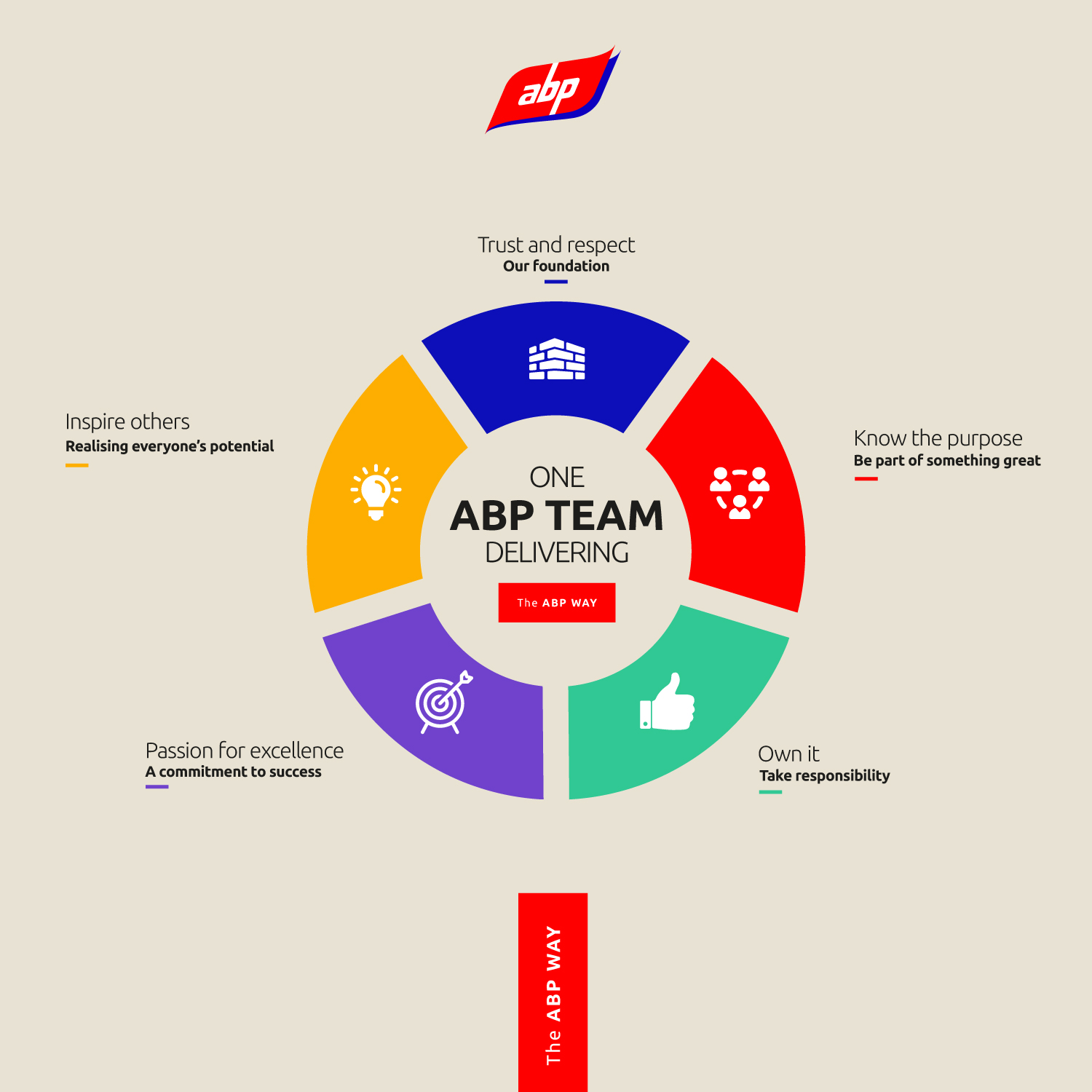 The ABP WAY.
Trust & Respect: We take care of each other by creating an inclusive working environment. We listen actively and respect the views of others. We maintain the highest safety standards possible.
Know the Purpose: We know our role in the business and how it helps us and others to succeed.
Own It: Taking ownership for all we do, think and say is vital to creating an environment of honesty, openness and transparency: Particularly when it comes to delivering great service.
Passion for Excellence: We have a "can-do" attitude. We champion continuous improvement for ourselves and the business.
Inspire Others: We support others wherever we can by creating opportunities for people.